Recently, in the spirit of trying out new things, I made a to visit the Brown's Food Co. factory in Tigoni. Set up in 1979, Brown's Food Company is famous for their high quality artisan cheeses and all natural ice-cream.
We got a tour of the cheese making process in the factory, and we were taken around the farm where they keep  chicken, cows and pigs,as well as grow their own vegetables for the lunches hosted at the premises.
The highlight of the experience though, was the wine and cheese pairing session.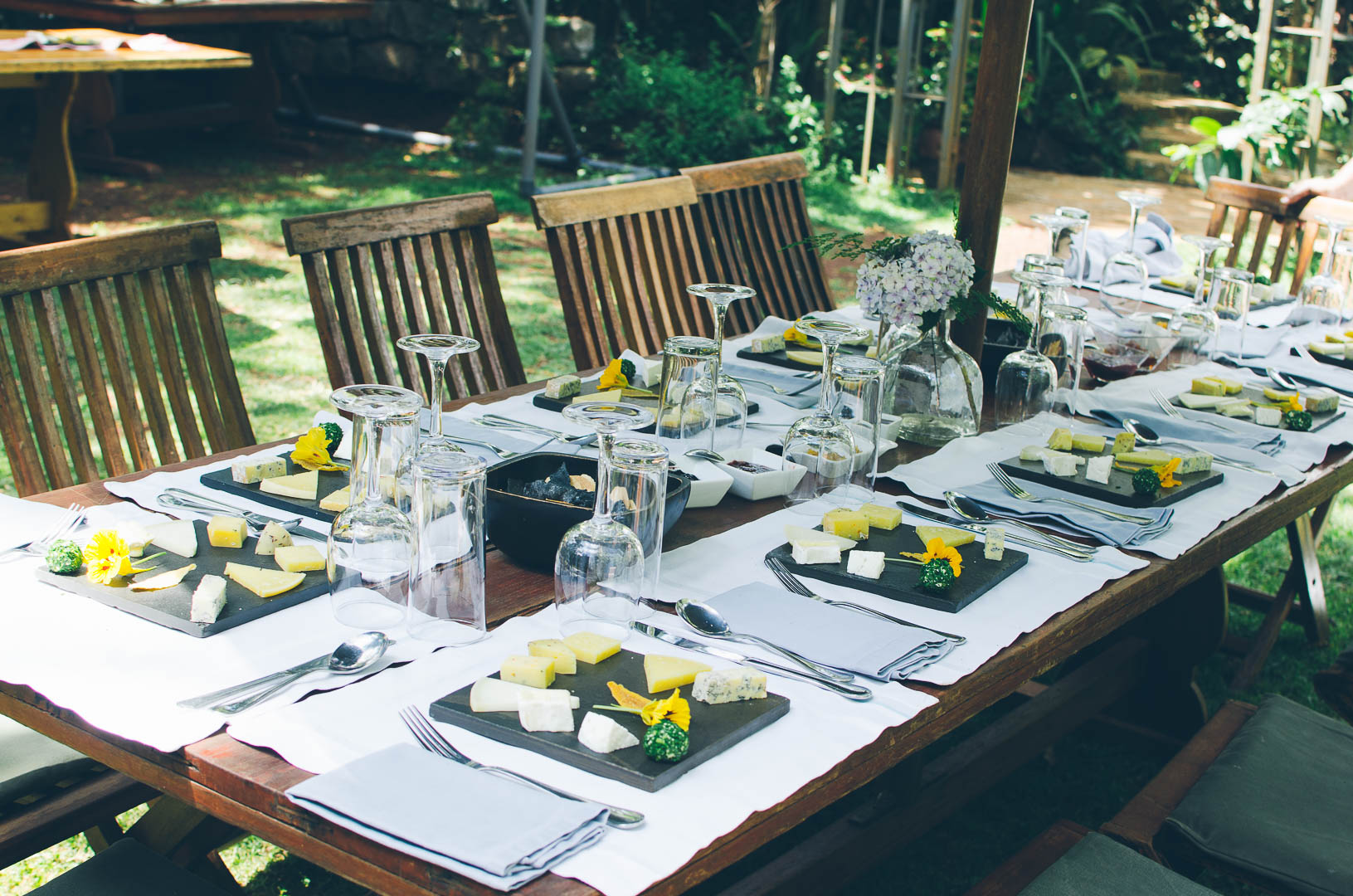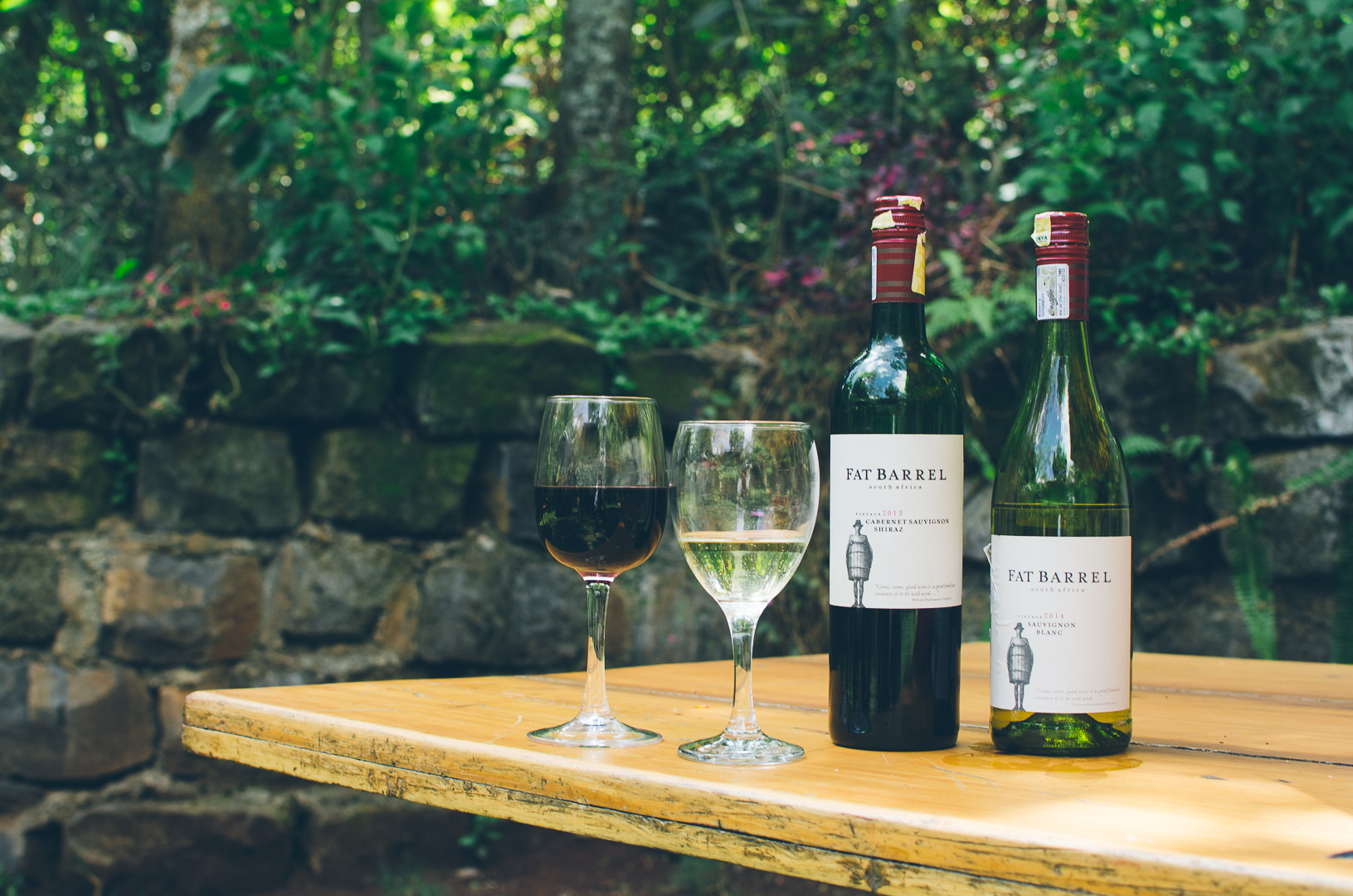 We were taken to the lunch area where there was a beautiful set up with cheese boards, condiments and glasses ready for us to indulge.
I knew absolutely zilch on cheese before this. All I knew was that it goes on a burger, and I can ask for extra on a pizza. Our host, Delia, was kind enough to give us a run down of the different types of cheeses on the board and which condiments and wine to pair them with.
On the cheese boards were a variety of cheeses of different types and textures, from cow's milk, goat's milk and sheep's milk. They were arranged clockwise from soft to firm cheeses, and following Delia's instructions, we sampled them in that order. The accompaniments included freshly baked breads, crackers and jams, all that were made from ingredients grown at their farm.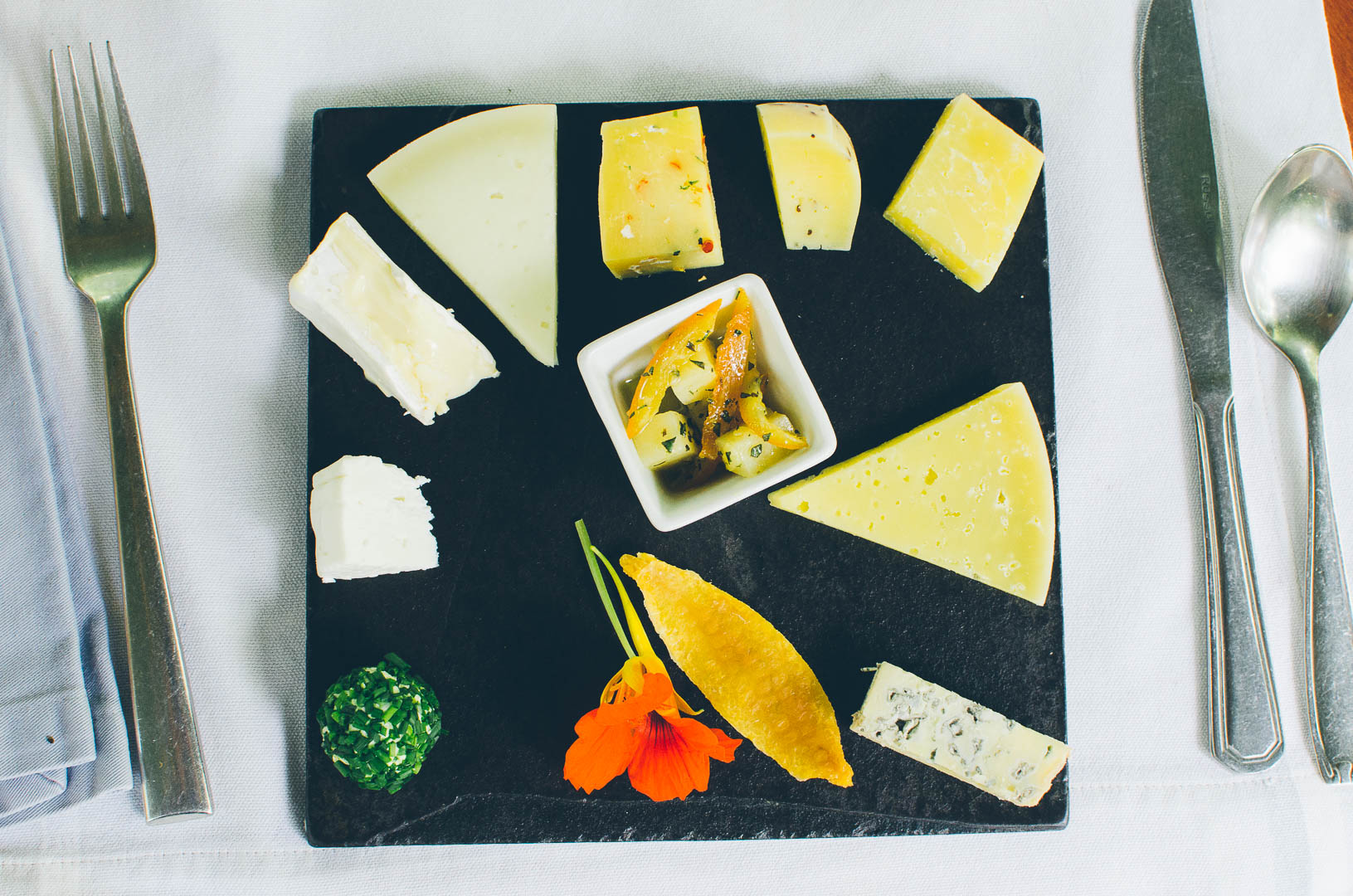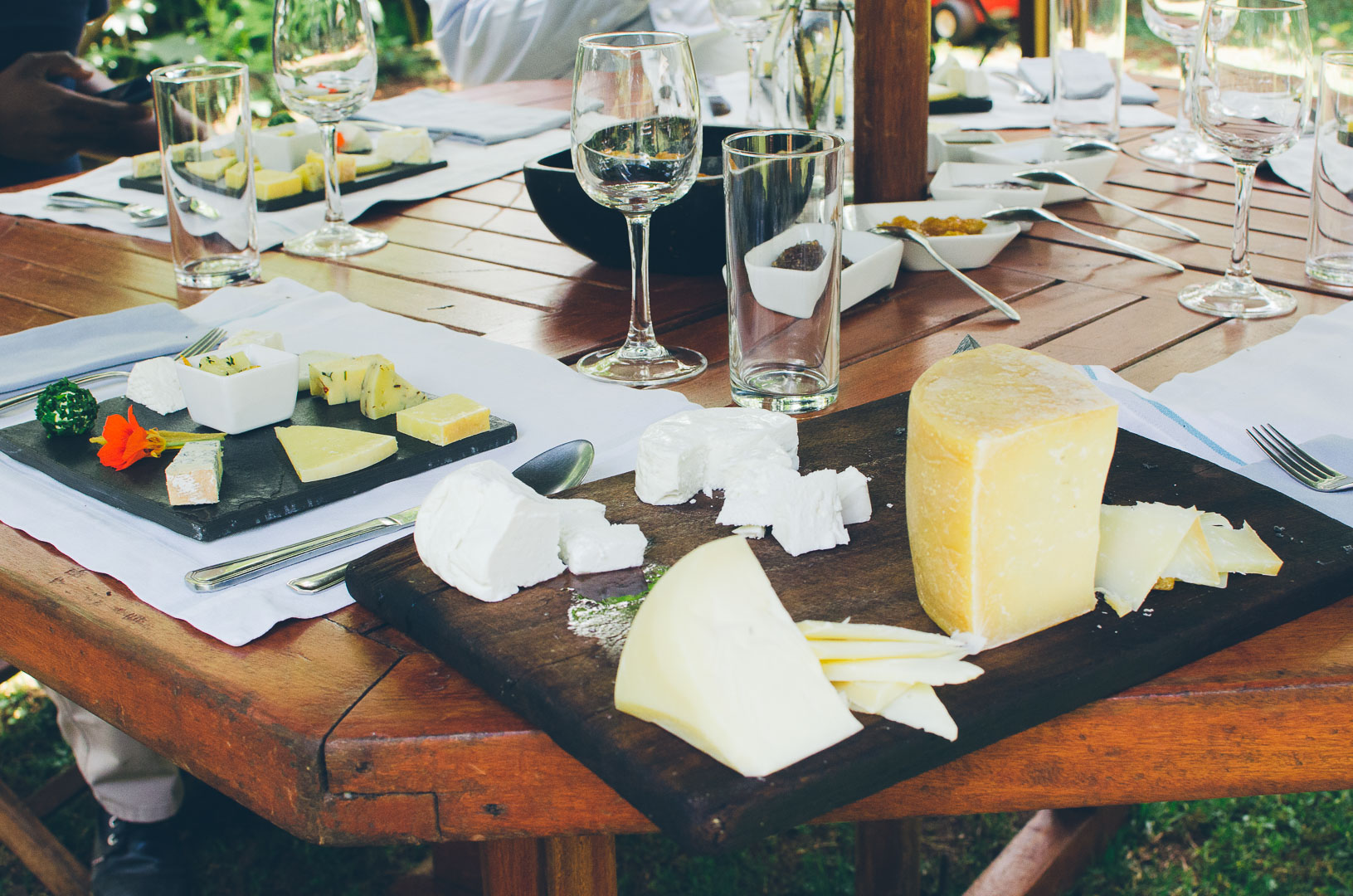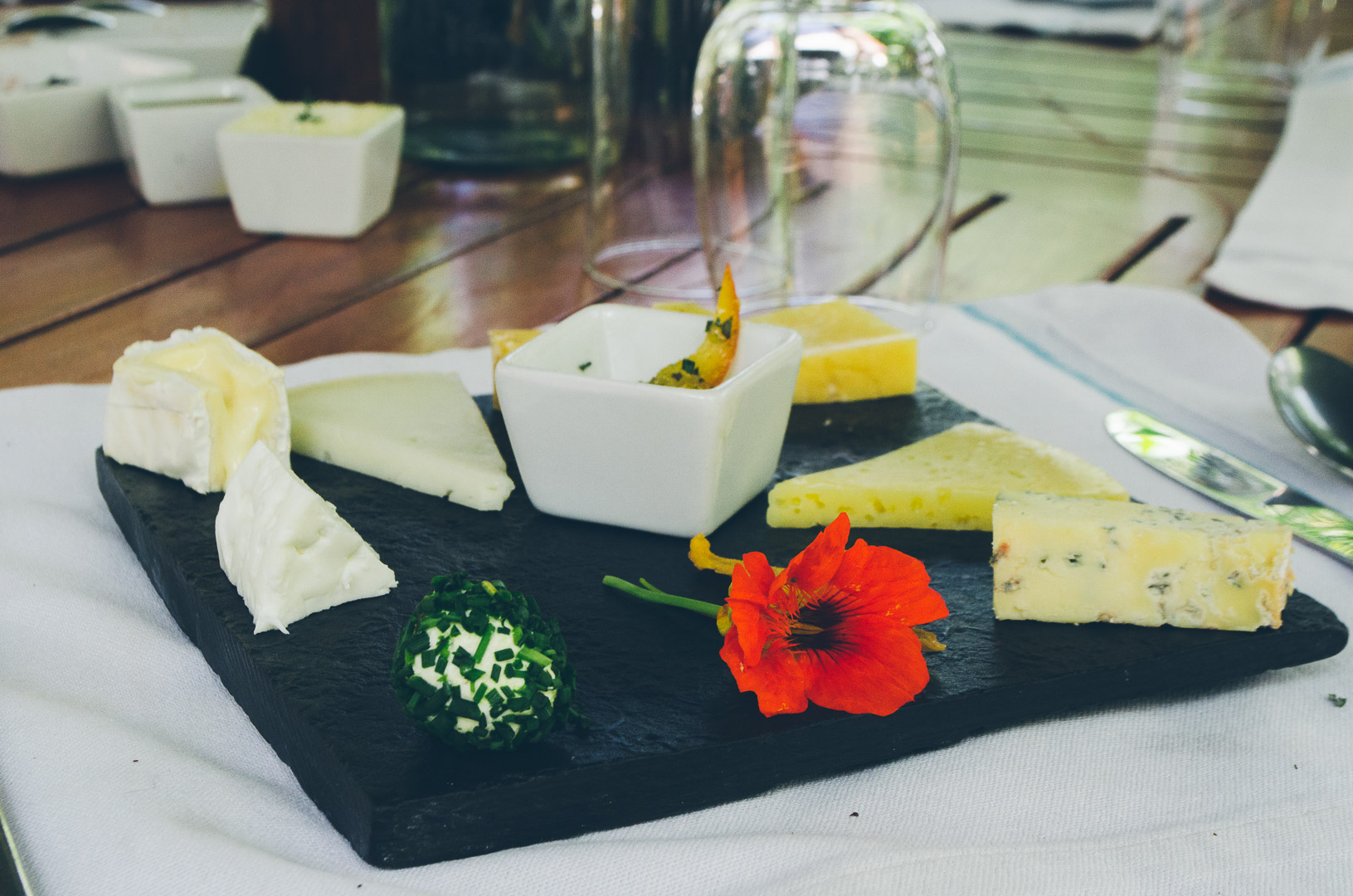 My personal favorite was the Brie, which is a soft – ripened cheese with a firm rind. It had a mild, tangy flavor that went surprisingly well with a glass of Cabernet Sauvignon Shiraz and their homemade onion jam.
After the pairing session, we indulged in the organic salads and chicken tacos that were offered. And after that, dessert!! I had a scoop of Delia's salted caramel which was absolutely amazing!!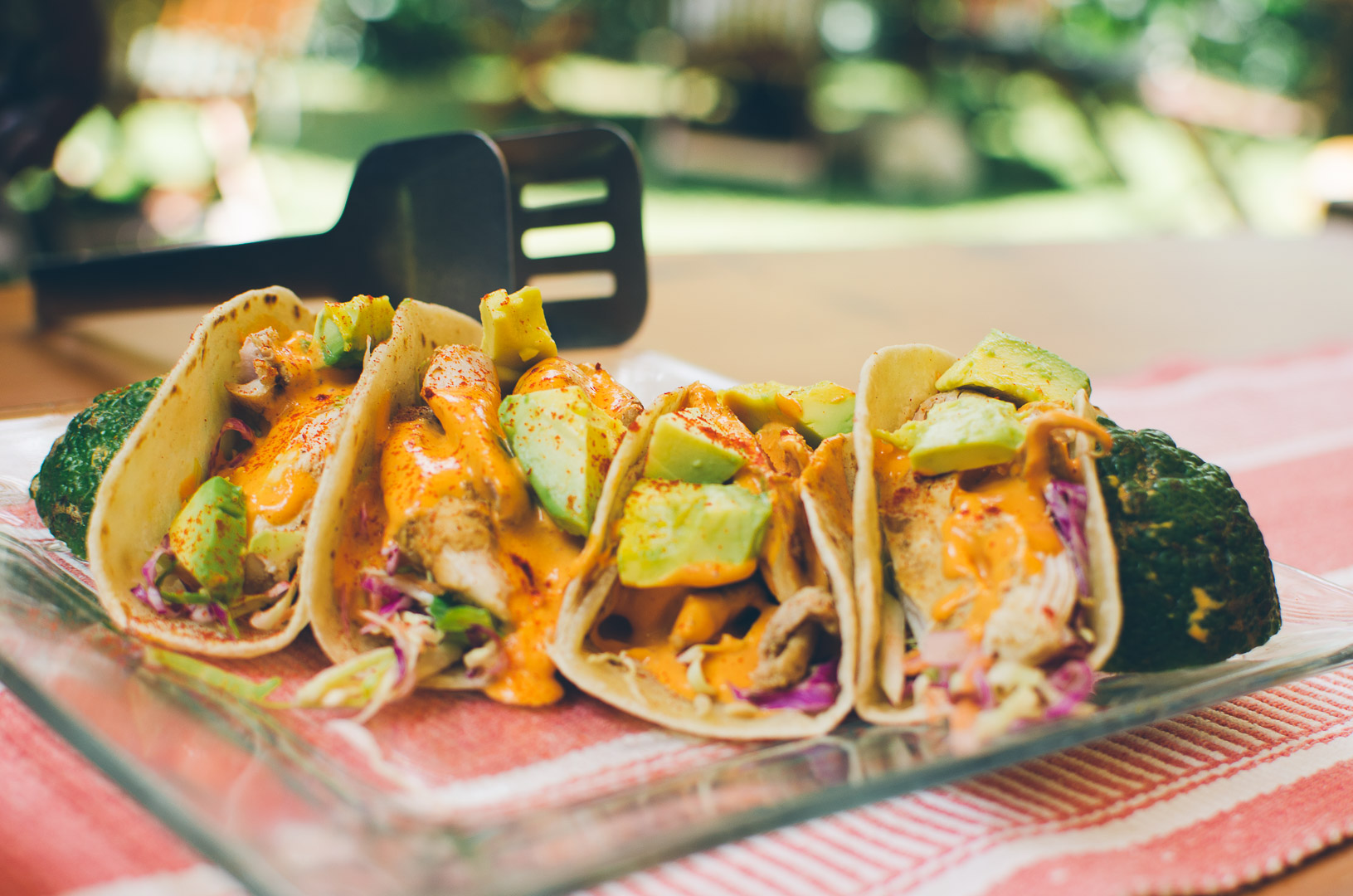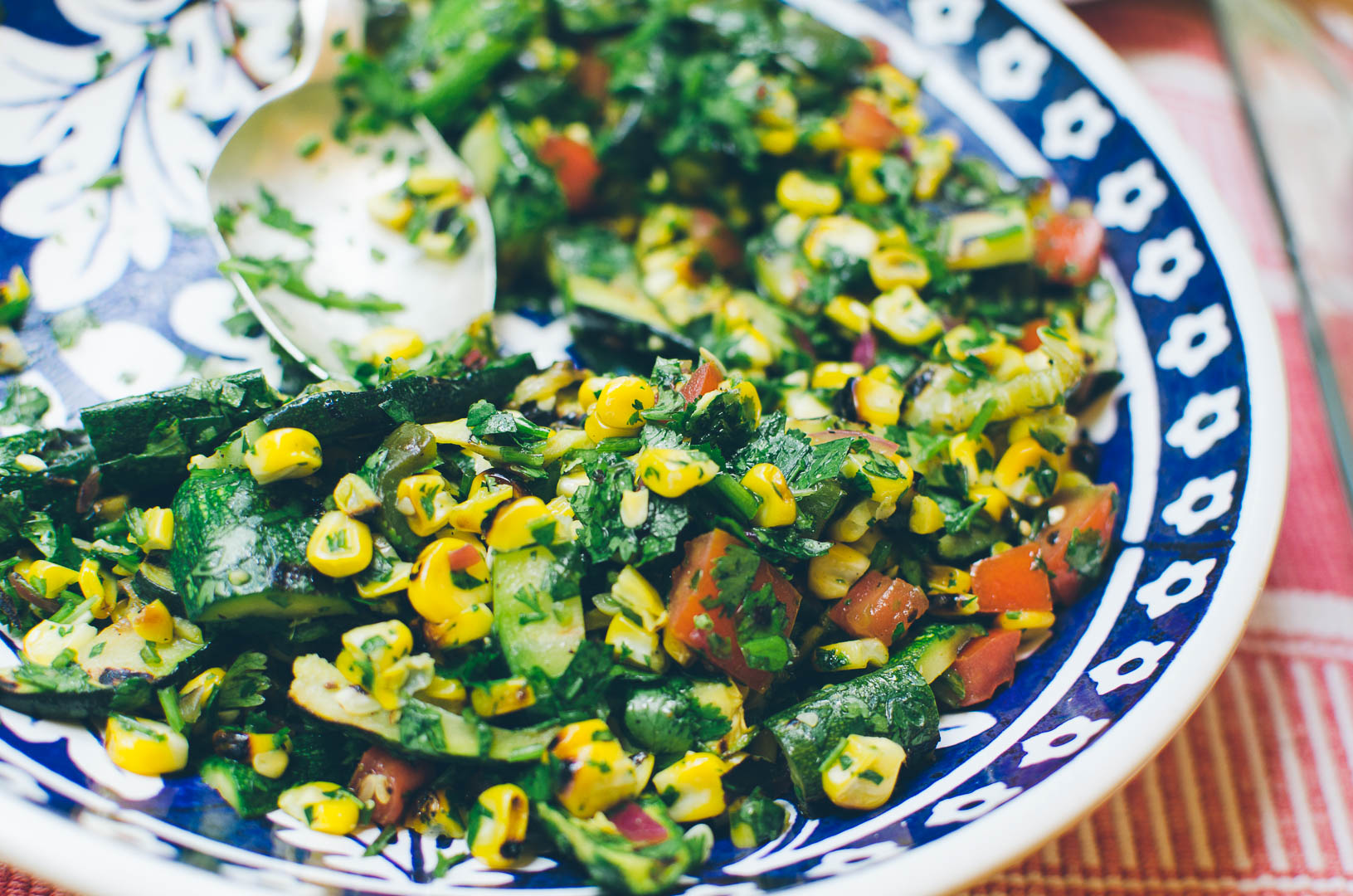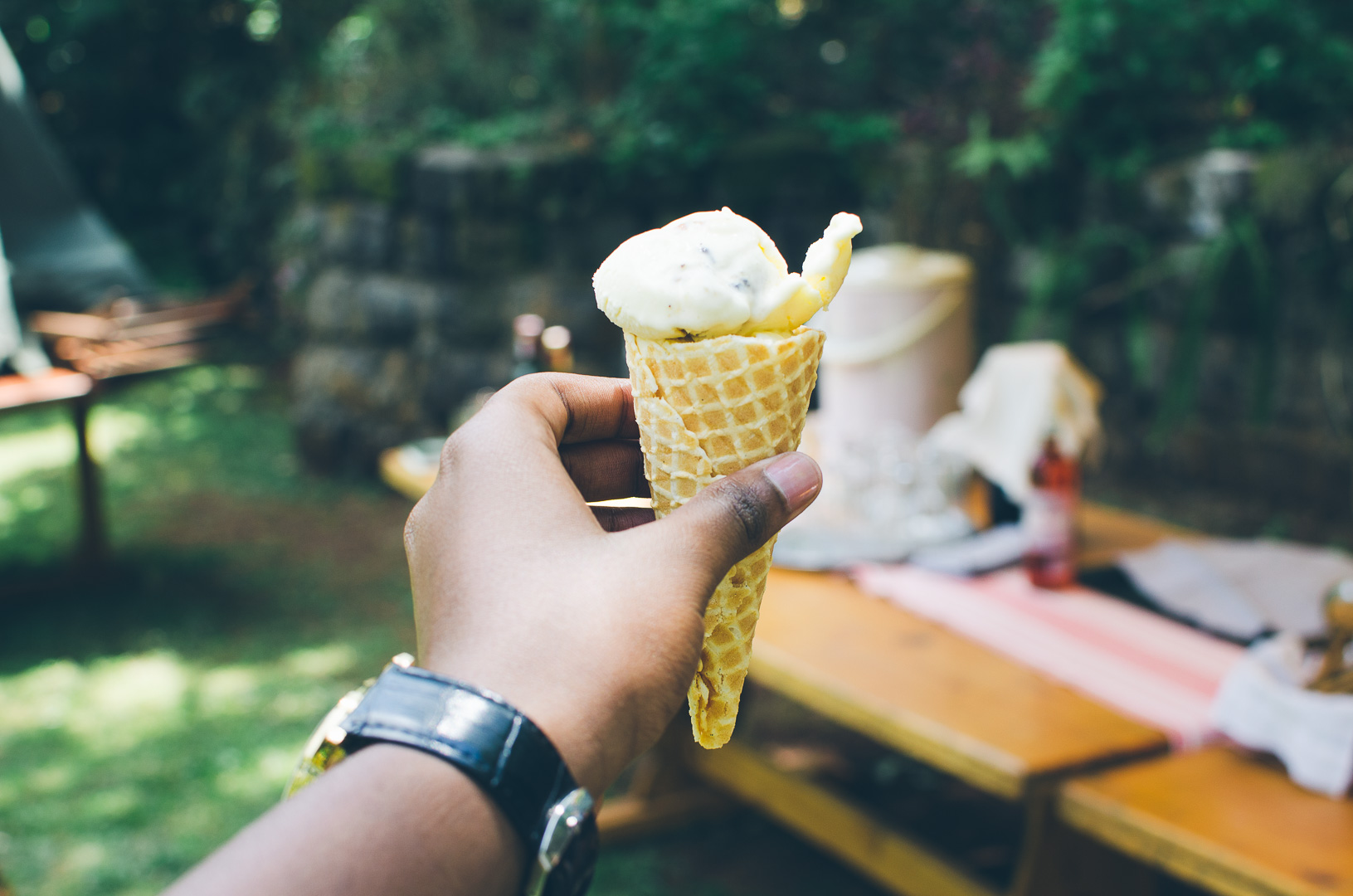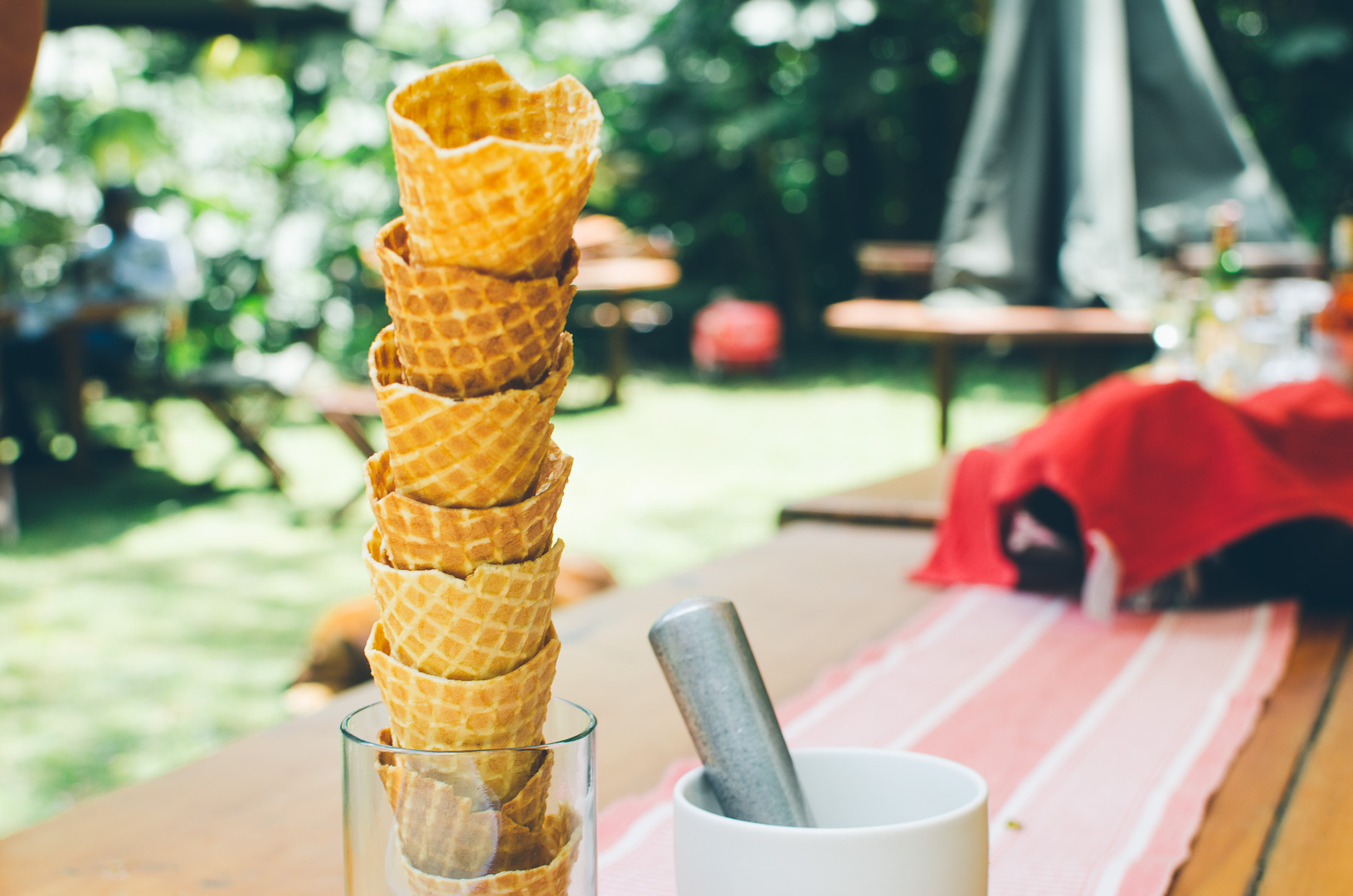 Here are a few 'rules' I picked up that you could follow to make your wine and cheese pairing experience at home better:
Goat Chèvre cheese goes well with Sauvignon Blanc. The Acidity of the wine helps cut through the tanginess and creaminess of the goat cheese as well as complements the flavor. This is a classic and delicious pairing.
Cheddar Cheese is best paired with Sparkling wine and cider. It has a rich, creamy texture and very powerful flavor that goes well with bubbles.
Firm Cheeses go well with white wine and soft cheeses go well with fuller bodied white wine or a lighter bodied red wine. Soft cheeses have very subtle flavors, so you need a subtle wine to go with it.
Yes mom, I'm a cheese snob now.
If you'd like to pay them a visit, Brown's Cheese opens its doors to the public for lunches so head on to their website for more details.