In my last post in the Groom's Guide Series which you can find here, I shared some tips which every groom can use to ensure that they're all dappered up on their wedding day. In 2017, modern day Kenya, where gender roles and expectations are blurring by the minute, the notion that men don't care about their nuptials continues to face great challenge.
Put simply, a wedding is a day to celebrate the union of two persons who love each other and are committing to spend their lives together. And while the wedding day is a climax of the wedding process we must not and can not forget the engagement photoshoot. Consider the engagement photoshoot to be a press release to your friends and family, not only making them aware that you have put a ring on your significant other, but that you want them to join you in the festivities.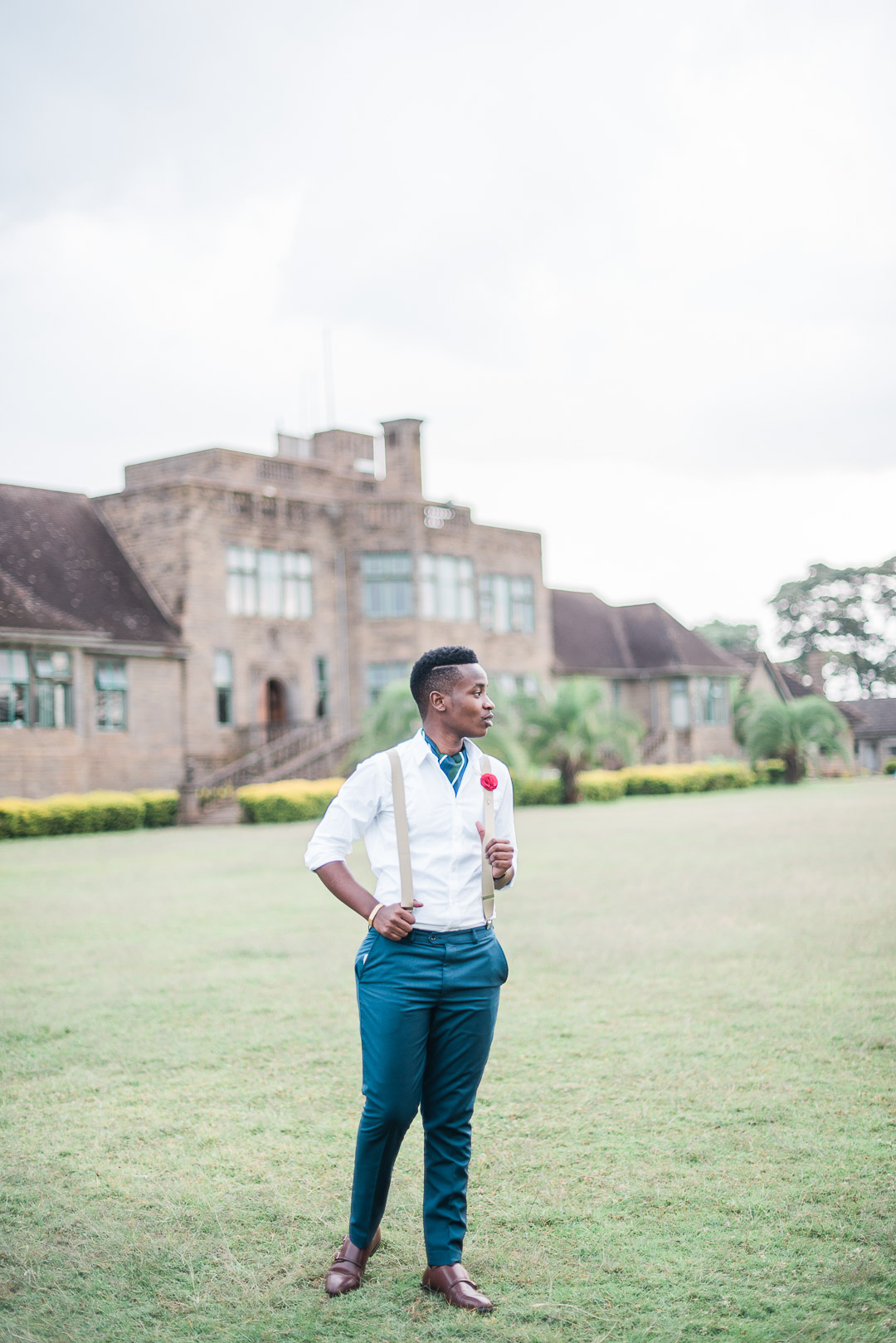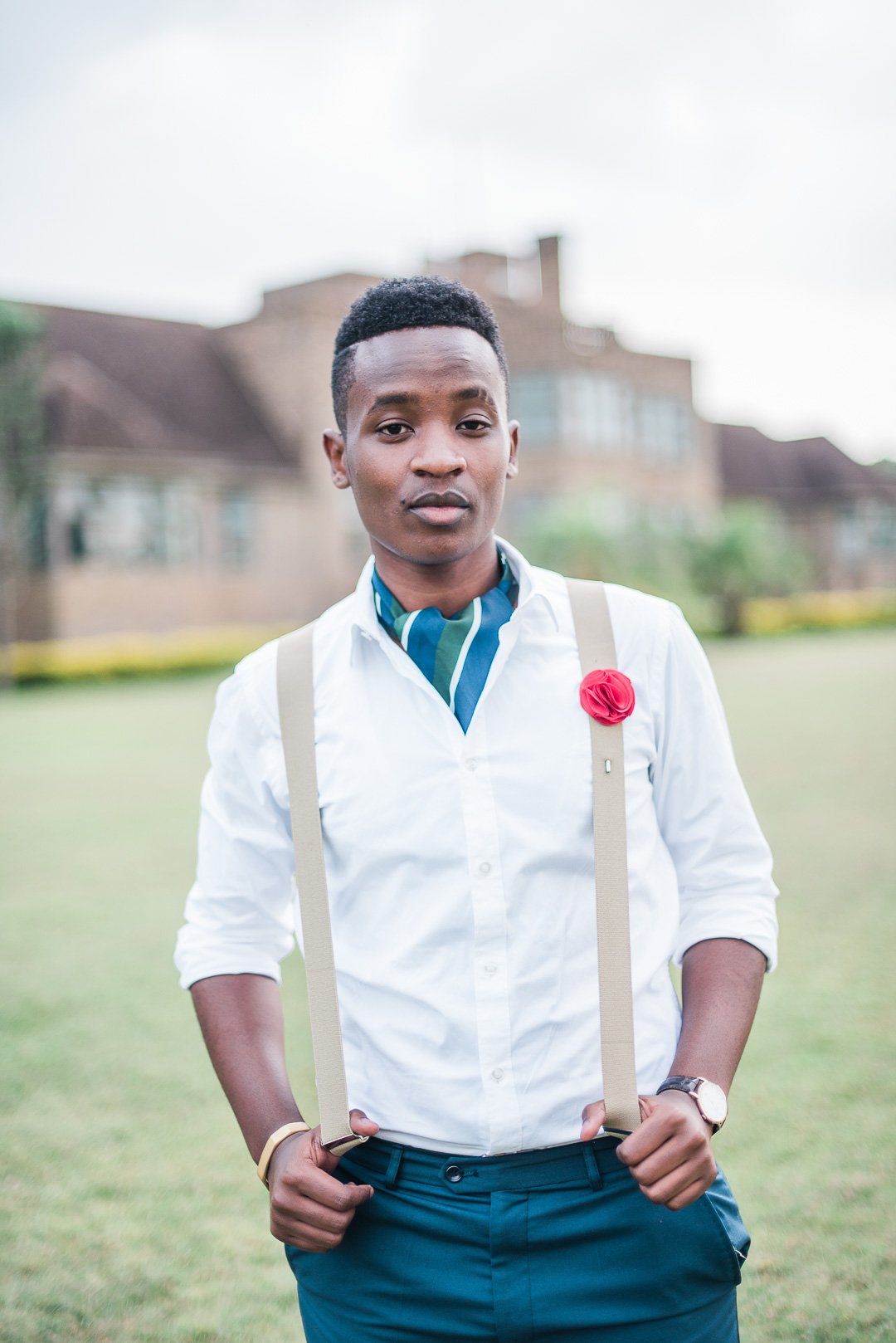 The engagement photoshoot is also a chance for you to showcase your respective styles and personalities. Please note the plural – because it is ultimately a collaborative process between groom and bride. For this post I'm sharing some tips on how to go about the engagement shoot, from concept to reality, and other important factors to consider.
And before you start speculating why I have chosen this topic let me just say I have been part of enough wedding committees to know that the engagement shoot is often overlooked if not poorly executed. I'm just helping the guys out here.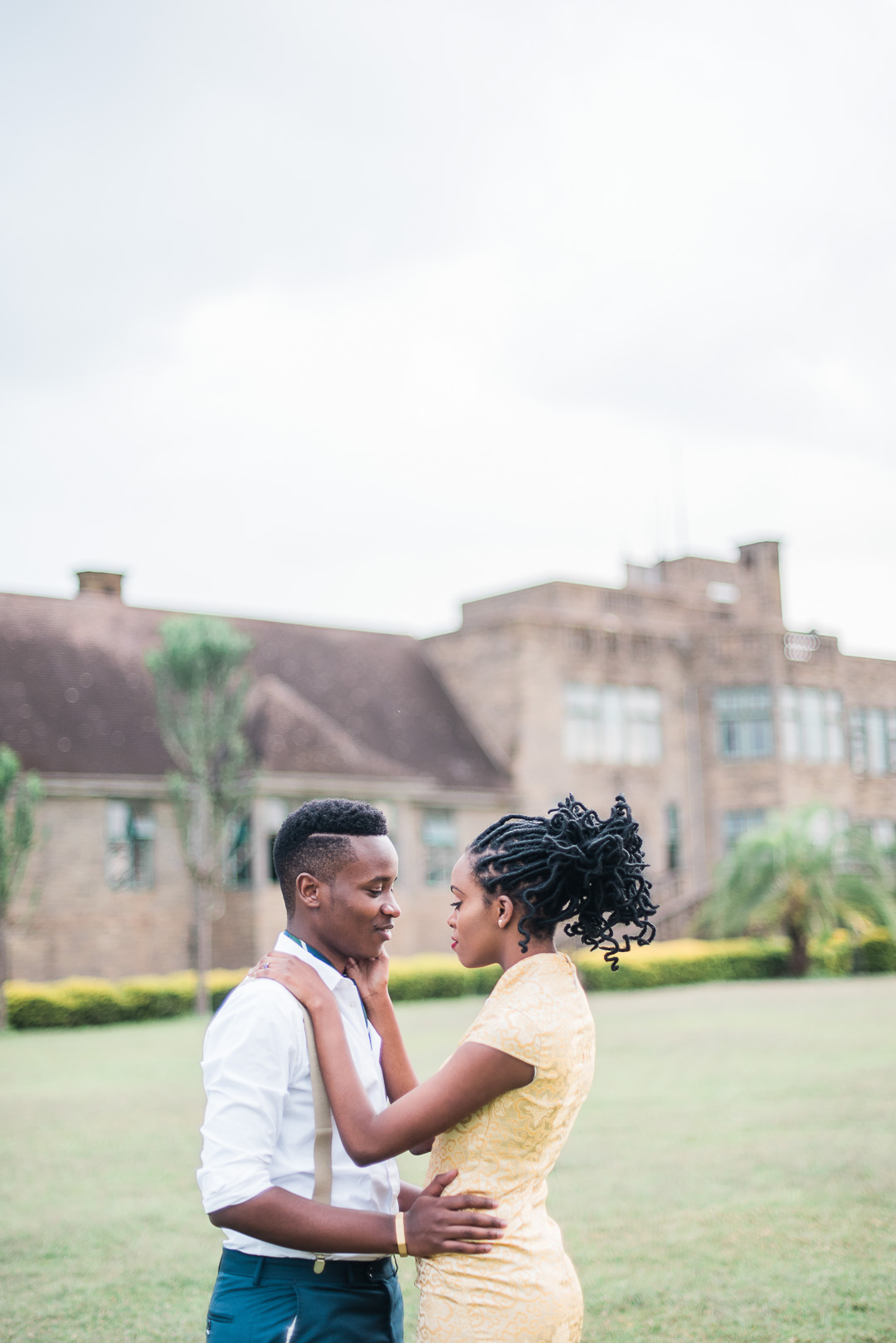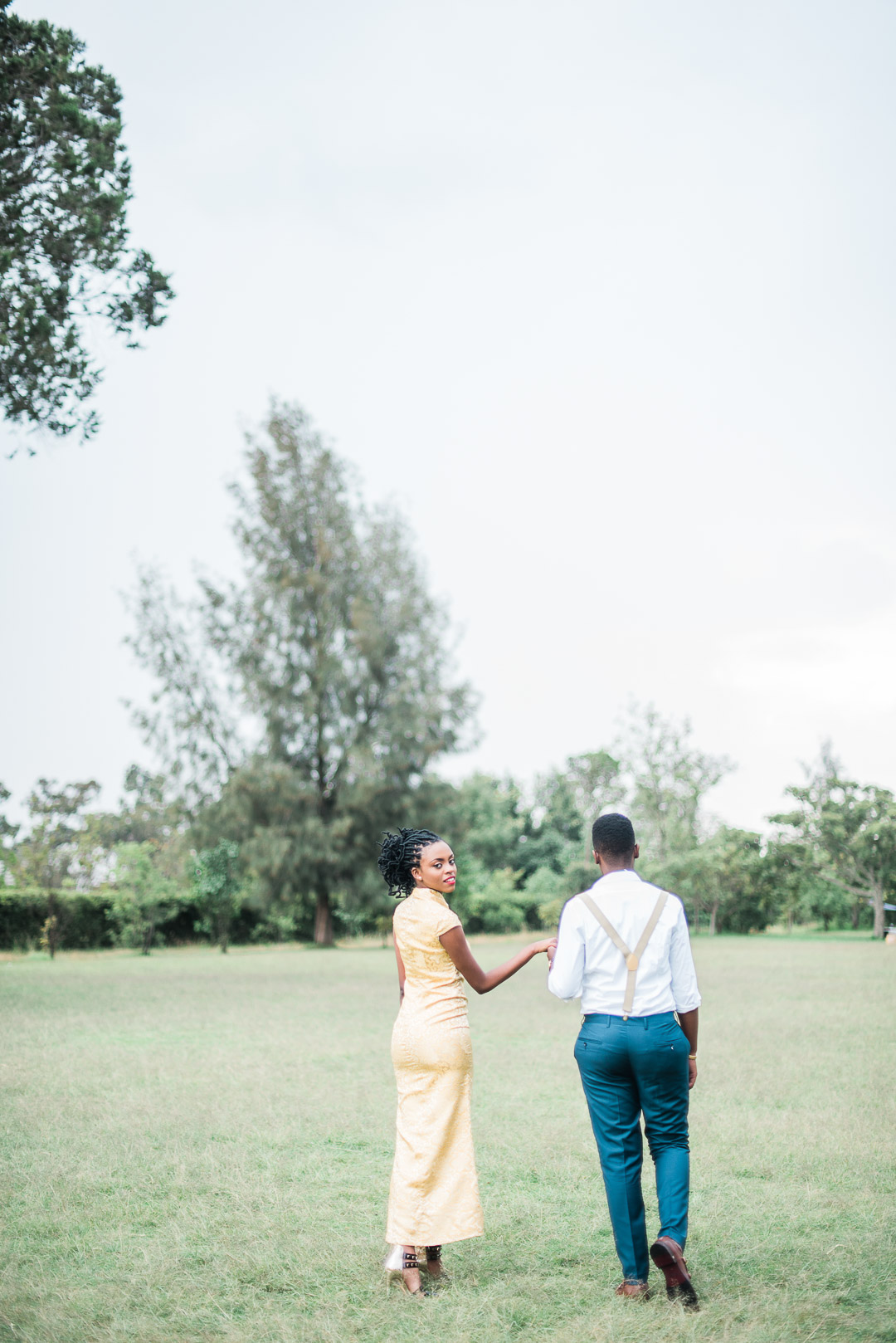 What to put into consideration:

Budget
I had to mention this first because it is the ultimate determinant when planning anything. Well, unless you know vendors who are willing to offer their services for free of course, which is like never. If you're frugal, don't worry, you can still have a stylish and memorable engagement shoot, all while saving money at the same time.
Concept 
When choosing a concept, you are allowed to go as crazy as you possibly can, keeping in mind the limitations of your budget. There are so many concepts that you use for a themed shoot, from basing them on your personalities and shared interests, to full on fantasy and movie based concepts. If you and your partner are both fitness junkies, you can use that and do a gym-themed shoot. Create a mood board around the concept you settle on, and share it with your photographer so that he get's an idea of what you expect.
Location
After settling on a concept, now choose a location for your shoot that you think will be. You can get suggestions from your photographer as well, so do keep an open mind. If it's an outdoor shoot, I'd suggest having it early in the morning or later in the evening  before the sun sets. The lighting is soft and beautiful during those timeslots, so maximize on that.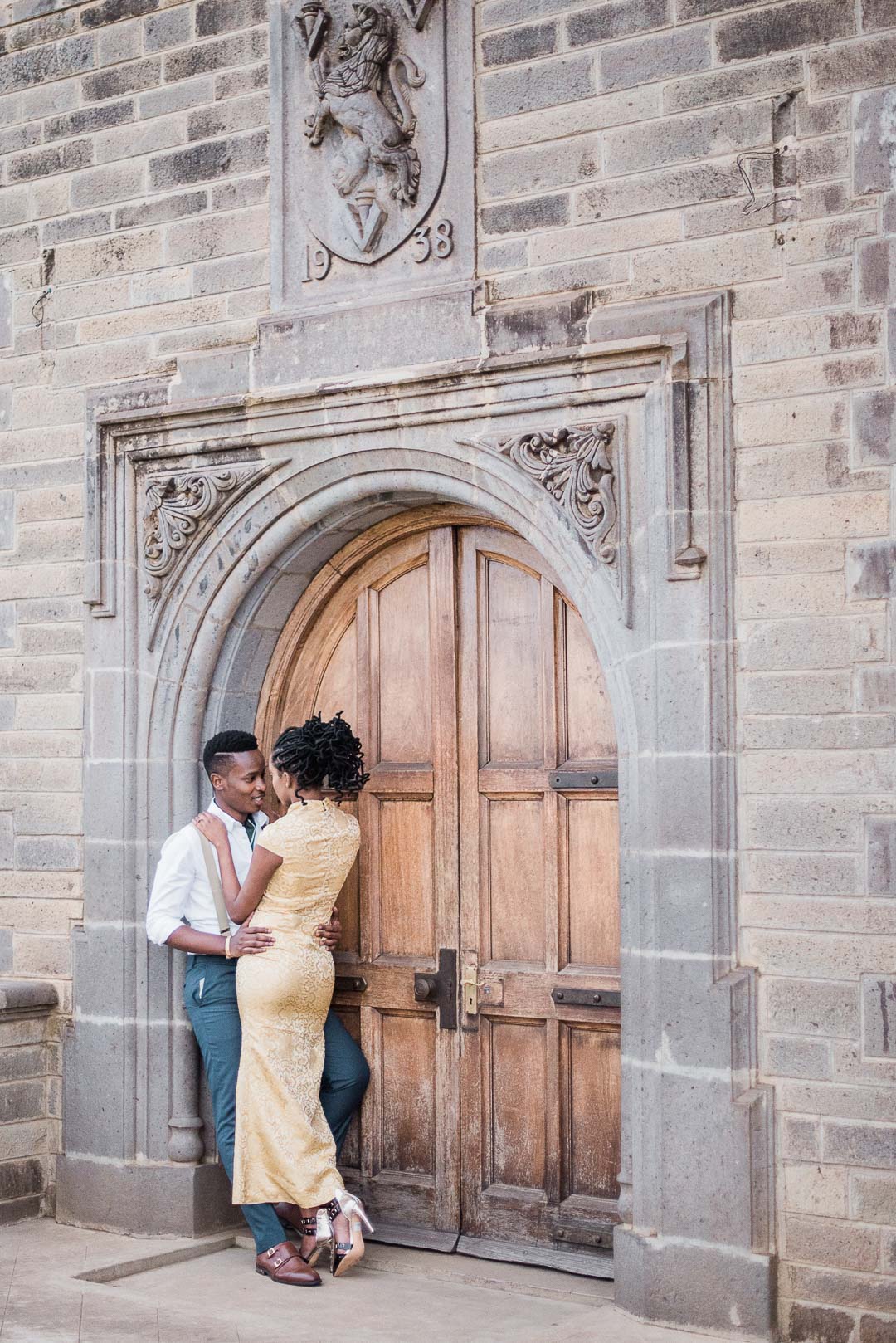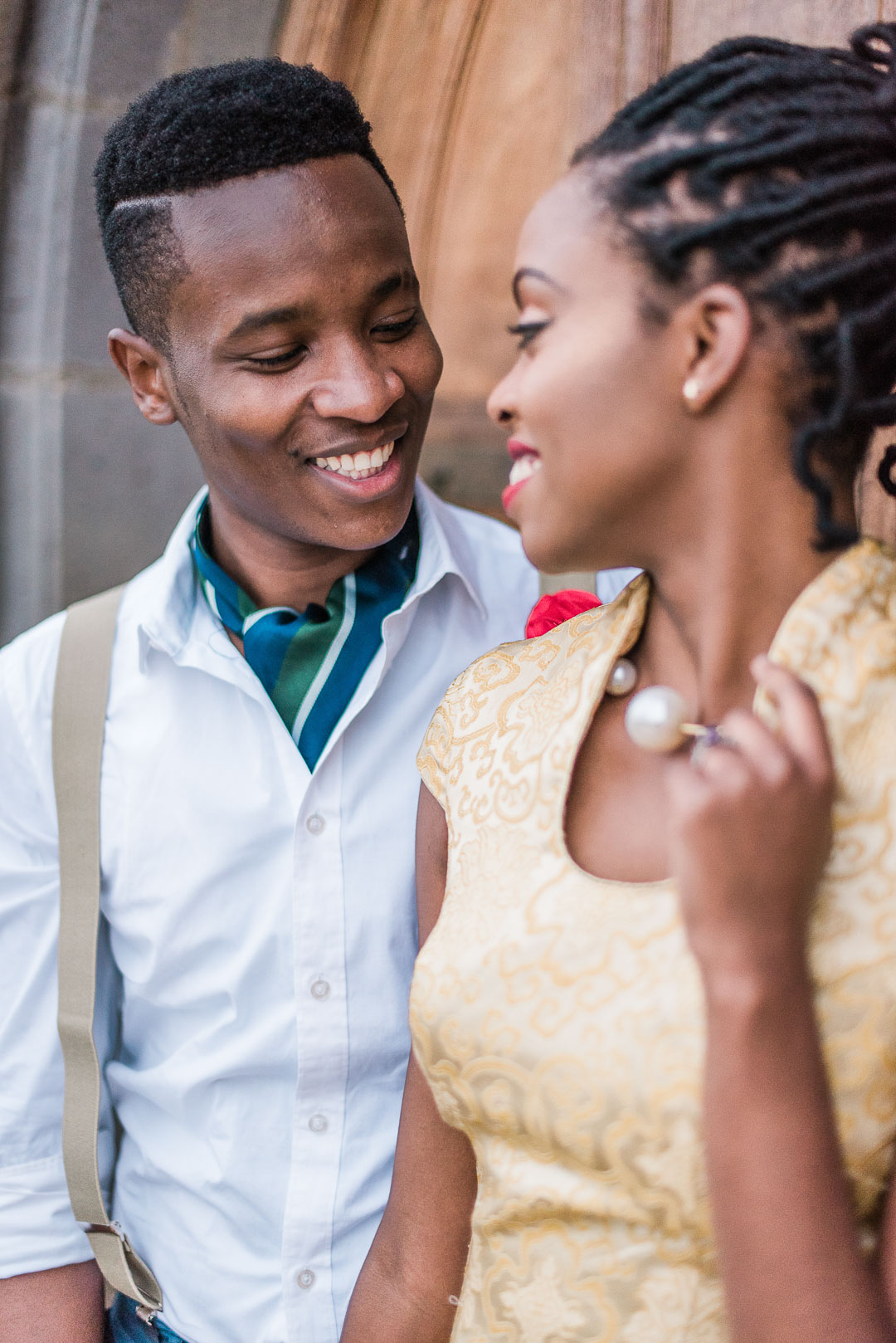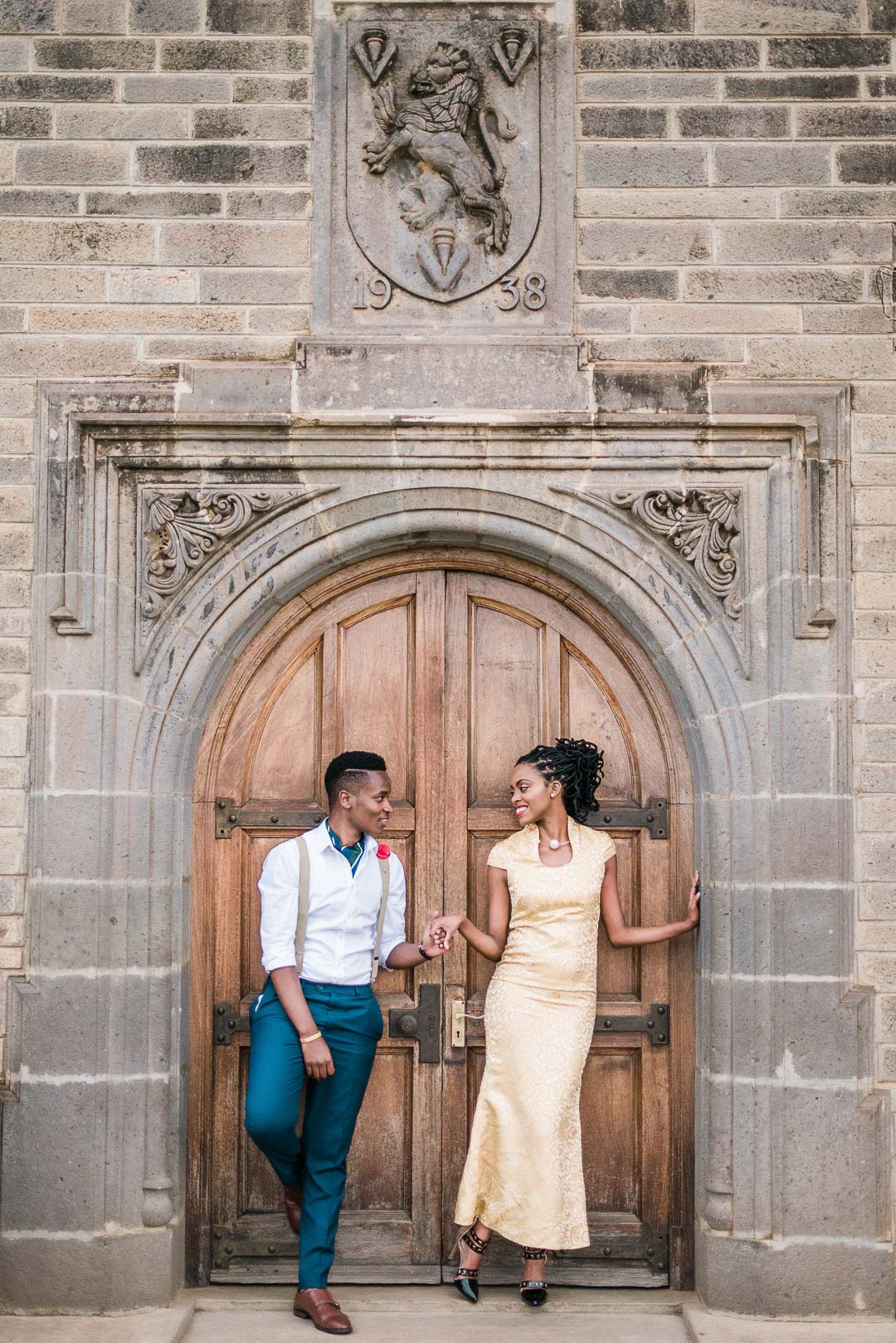 Location: Lord Egerton Castle in Nakuru.
Groom Styling: @thedapperbrother
Bride:  @miss_gachie 
Gown:  @beckysvillebridal
Bouquet & Flowers: @sialoflowers 
Make Up Artist: @angie.glam 
Rings & Bridal Accessories: @jewelrymina @miamuhoro 
Bride's Shoes: @backyardshoez
Bridal Styling: @grace_njeri 
Event Styling: @dandestyles 
Photography – @mwanikiweddings & @cikunyawira
Subscribe to get notified when Part 2 is up!