Class is in session!
One staple every guy should have in their wardrobe is a leather jacket. It doesn't matter your age, whether you're 12 or 45, a nicely fitted leather jacket will definitely make heads turn.
When shopping for a leather jacket, you should ensure that it is real actual leather and not the synthetic pleather that will flake off over time and make you look shady. However, leather doesn't come cheap, a new leather jacket could cost you anywhere between $200 – $300 (Kshs 20,000 – Kshs 30,000) on the lower side. If you've got that kind of money, go ahead and make it rain buddy. Otherwise I'd advise you go thrifting. I actually bought the leather jacket I'm wearing here at Ksh 2000 ($20) in Toi Market. It has quite a snug fit, but there was no way I was going to leave it. Nope!
For this look, I wore black faded jeans with, a graphic olive tee, black dress shoes and a black leather jacket. I was going for a minimal grunge look, one that you could rock on an evening out with your friends.
What I have on here is the ultimate cheat sheet on styling a leather jacket, the ensemble I've put together can work for you anytime! Feel free to add some individuality to the look though. You could put on a hat, or add some chunky jewellery according to your taste. Do you!
Jacket – Toi Market / T-shirt – Mr Price / Jeans – H&M / Shoes & Aviators – Gentleman's Shop, Langata Mall

Photography: Complement Pictures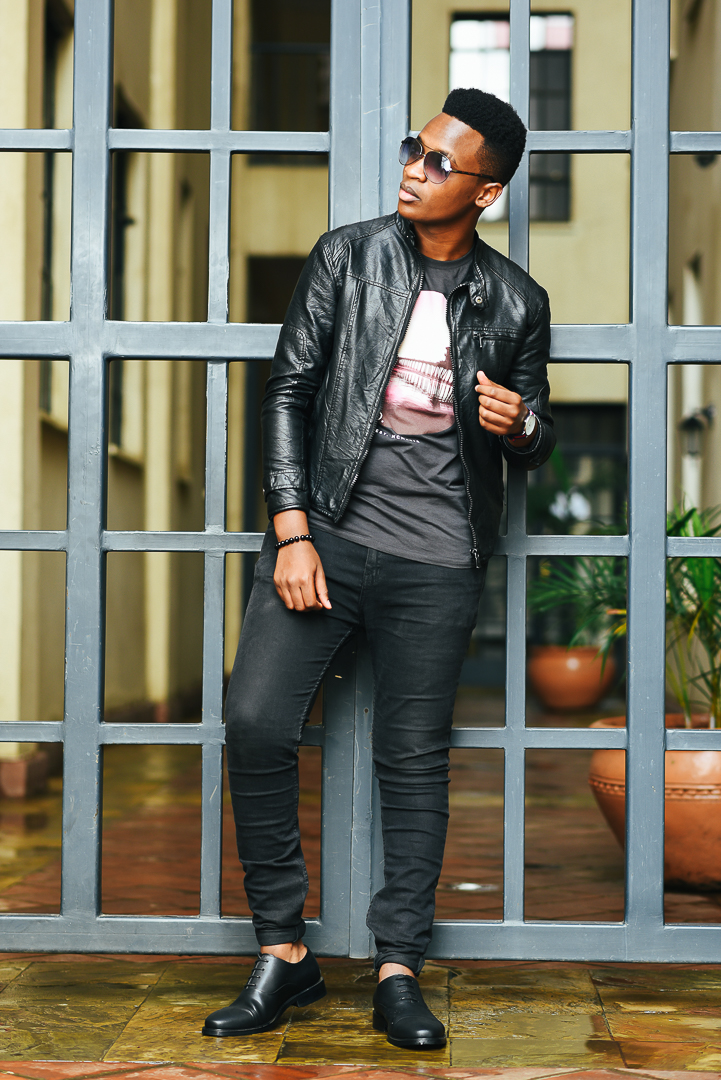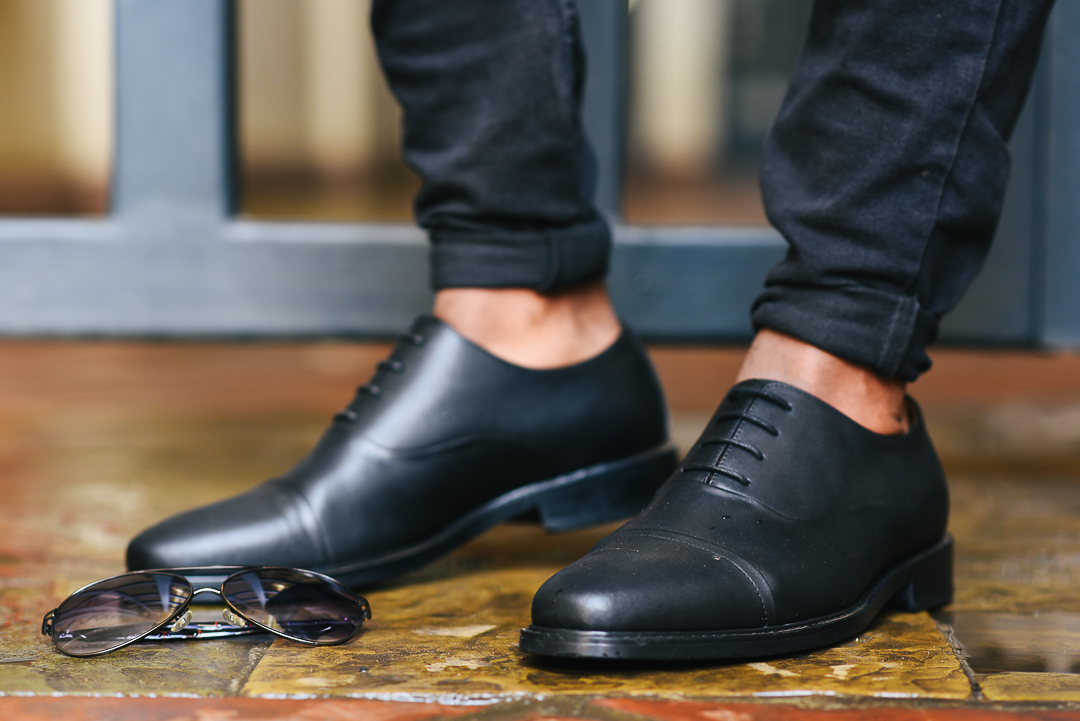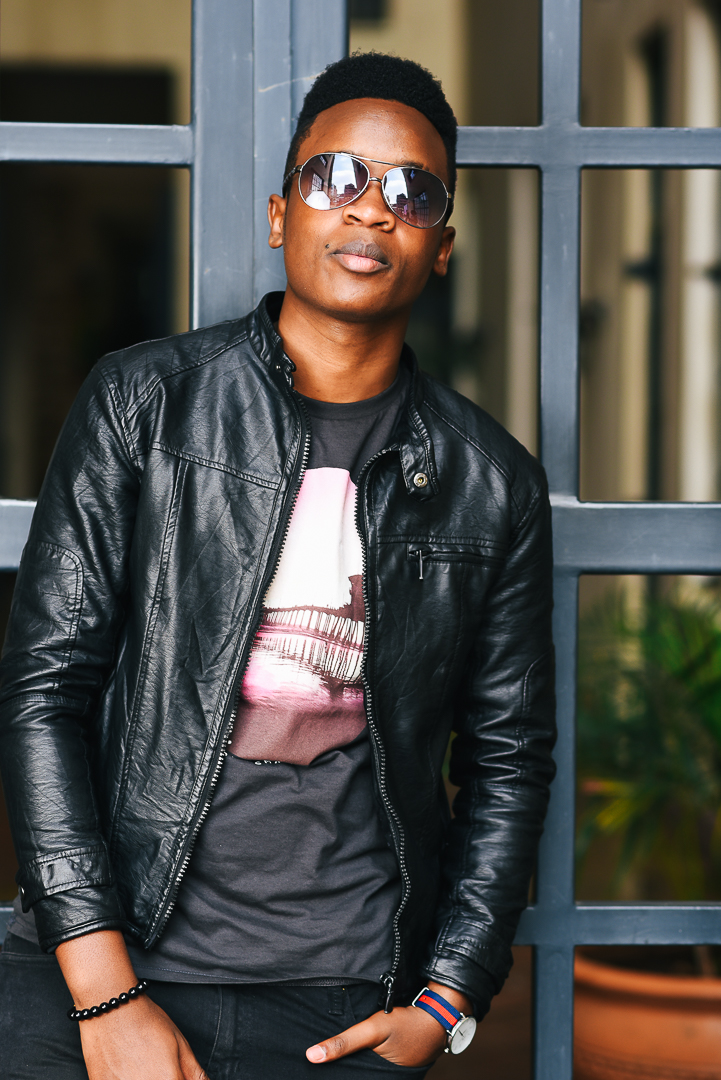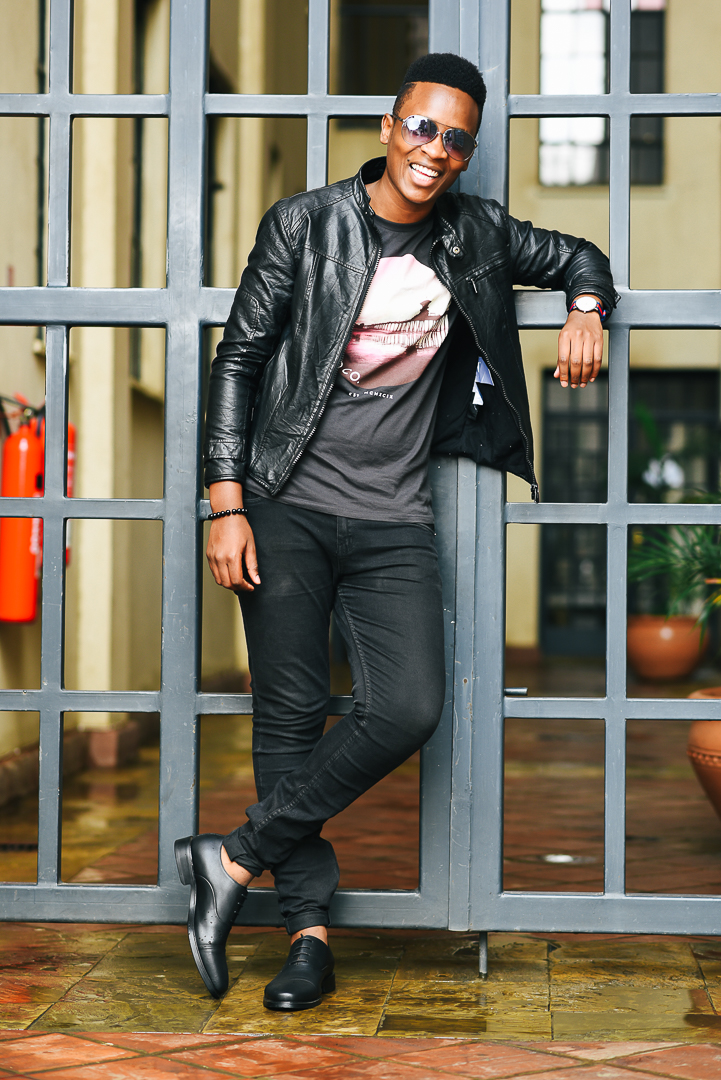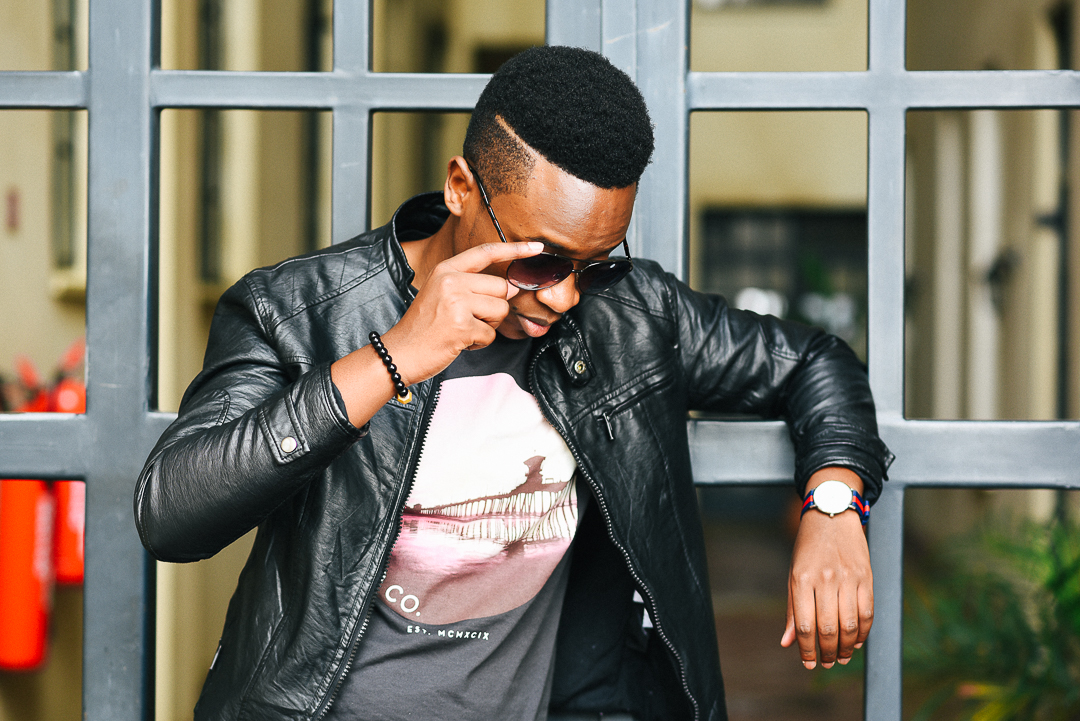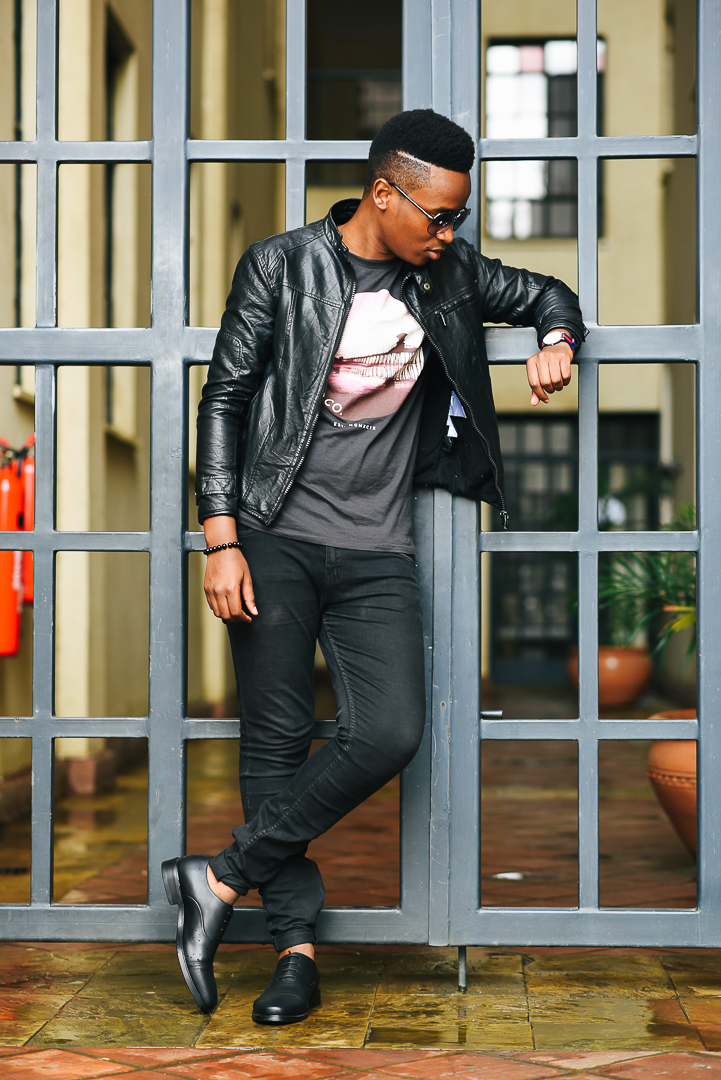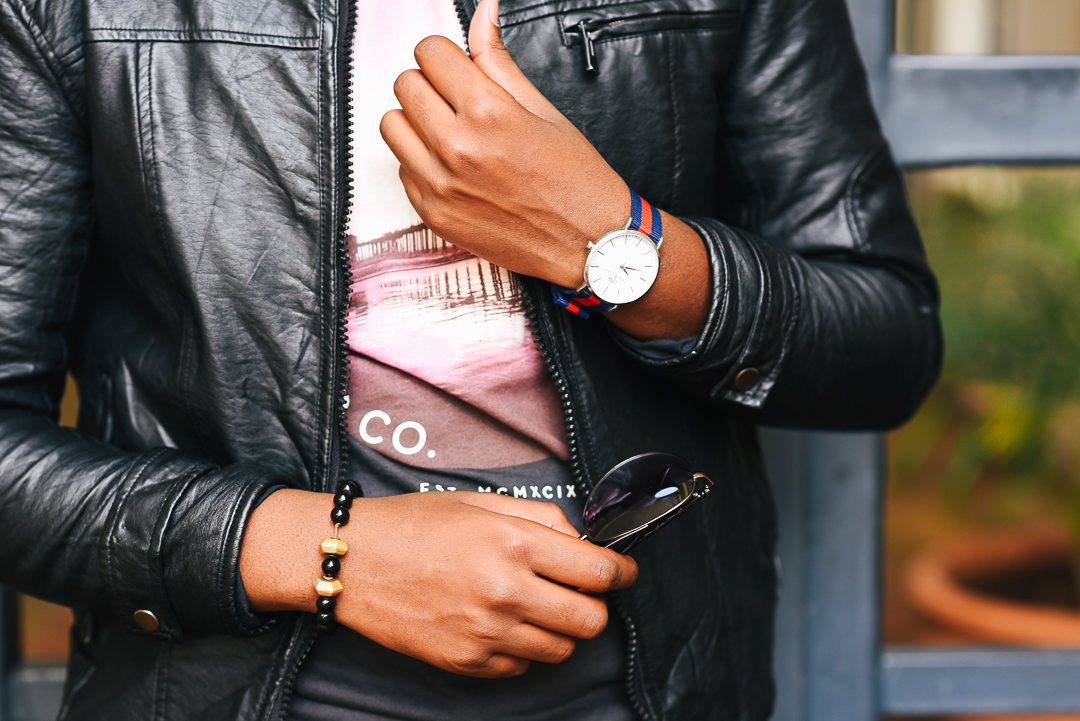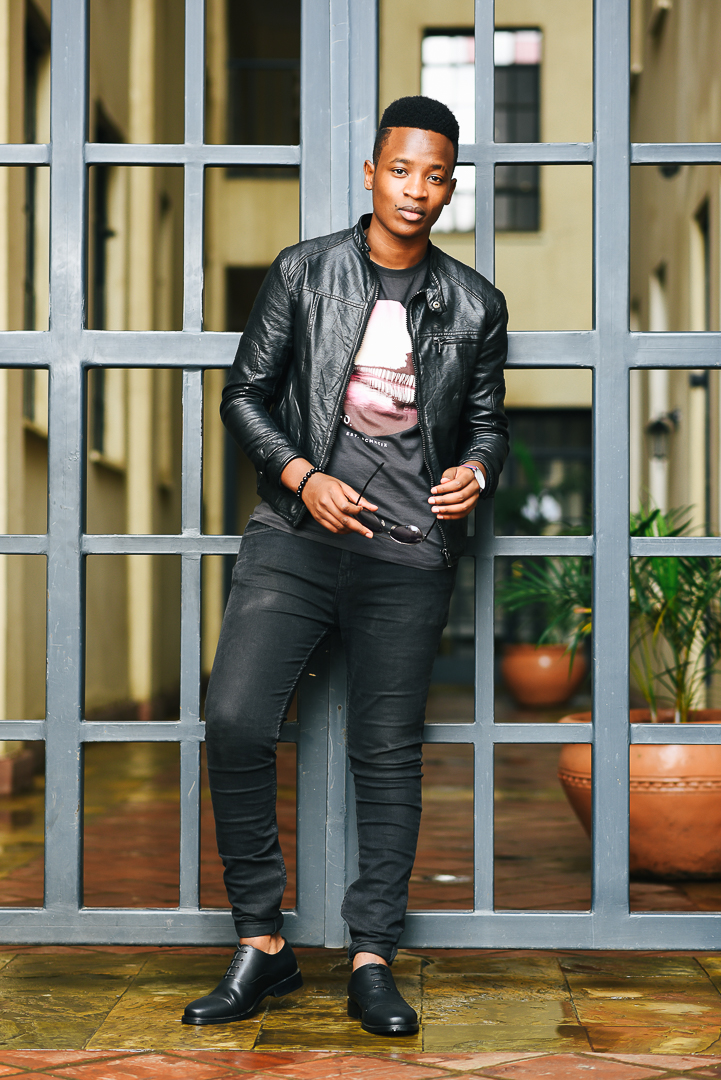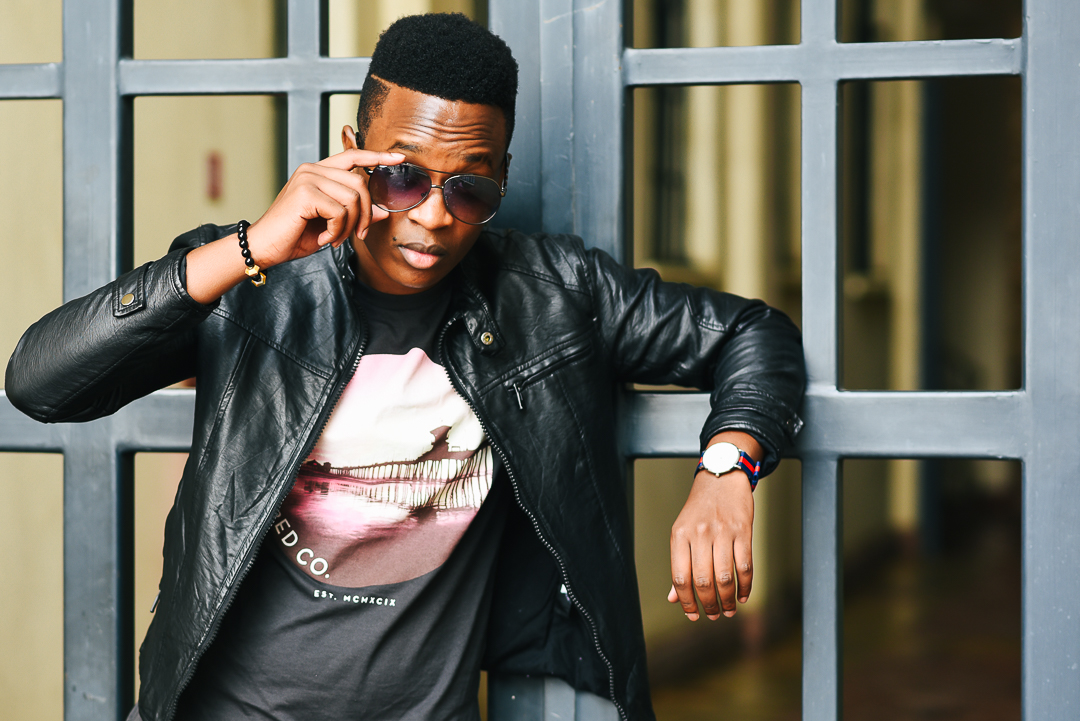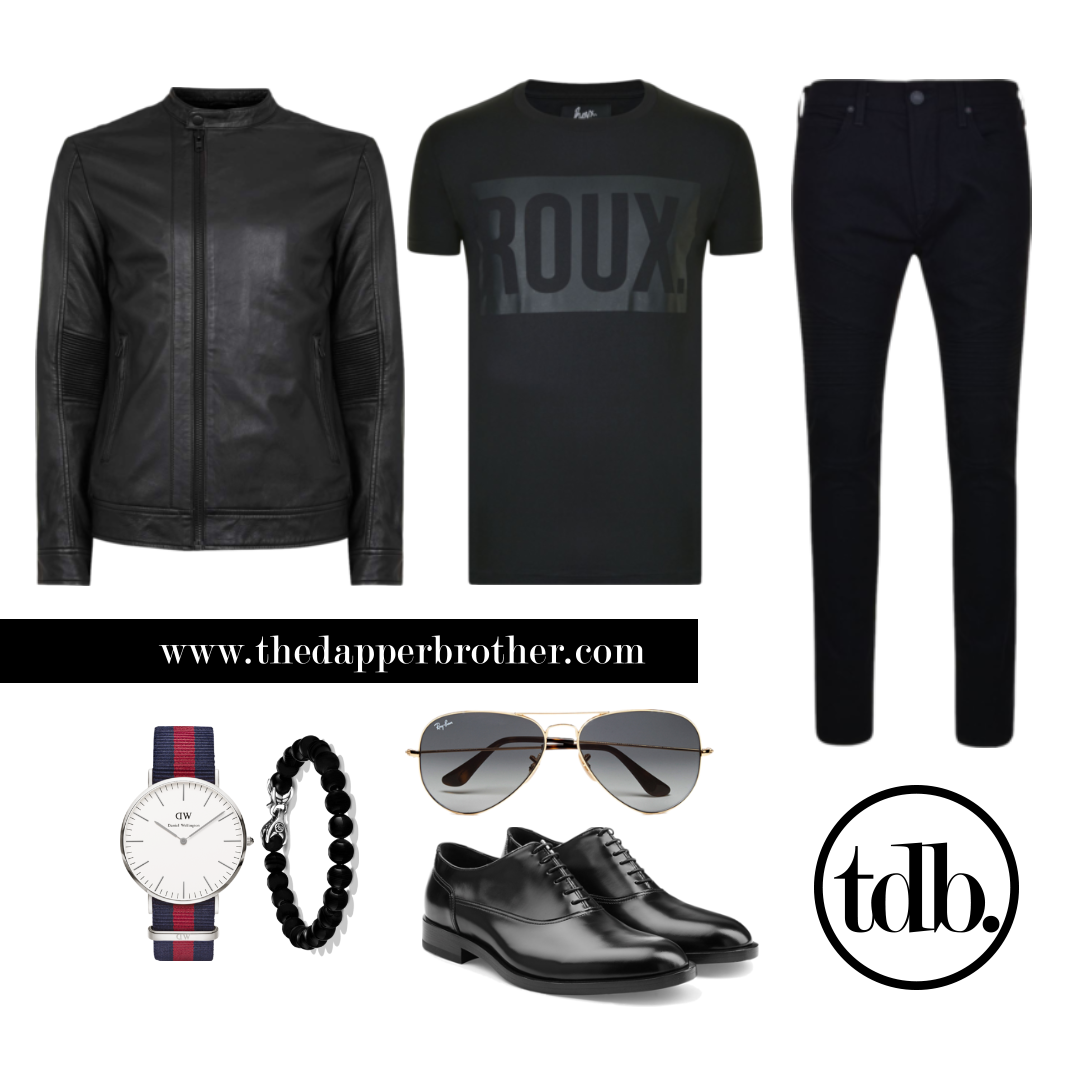 Here's an outfit grid for your inspiration 🙂